TRUE BEAUTY IS TIMELESS
Brad Posey has discovered and photographed hundreds of stunning young men who bared it all for his camera. Smooth and lean 18-21 year old surfers, skaters and college students. Virtually all of his models are first-timers and exclusives to Club 1821 studio. You'll want to check out each unique series. All titles are available on DVD and we're growing our catalog of digital downloads each week!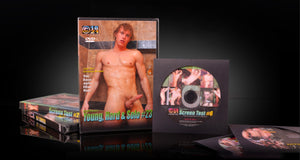 Packaging May Vary
Most of our DVDs are shipped in a simple paper sleeve with a clear plastic window. A few of our titles are still being shipped in the original retail packaging with a hard plastic case (while supplies last).